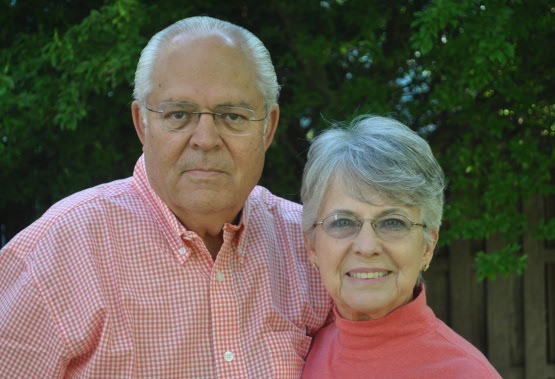 John Frerking and his wife Eileen have been residents in the Village of North Palm Beach for 50 years. Eileen Frerking is a retired PBC public school principal. John was the pastor of Faith Lutheran Church in North Palm Beach for 35 years, and led three successful building programs during those years. 
Council should not make this decision for 13,000 residents.  Mailings to all residents with the actual DESIGN and QUESTIONS AND ANSWERS.  Time for discussion should be followed by a village-wide vote.  This is a decision by the PEOPLE.  
Thomas Jefferson said that good government depends upon PEOPLE in the community willing to represent their community on a rotating basis.  Seventy-five percent (75%) of the people support this idea for Congress.  Citizens look forward to seeing change, new ideas, and progress and take a greater interest in the community.  Too often politicians choose their voters and not the other way around.  Open seats allow the PEOPLE a greater role.    
Council – Village communication
Too often residents are reacting to votes taken by the council.  The Village Newsletter should alert in advance, using common language, the issues that are of interest to residents.  Residents should not be required to use the village website frequently and wade through all of the "legalize" to find out what is happening. 
Improvements in Recreation Department
Excellent programs for all ages should be provided.  Residents should not have to go to other municipalities for sports programs.  Best Practices of similar municipalities should be investigated and used to evaluate the entire recreation program.  The Village budget should reflect this as a priority.  
Council has failed again to address a realistic code consistent with surrounding municipalities.  The code reflects RV/boats made 50 years ago.  The newly revised code is significantly more restrictive.  All RVers/boat owners are dedicated to proper screening.  Our village charter reflects that Boat/RVs are part of village life.  This village is not an HOA.
State Licensed Adult Day Program - Faith Lutheran Care Center 
New Head Start School Building in Belle Glade, Fl 
Board of Directors, Palm Beach Gardens Medical Center (16 years)
Board Chair, Lutheran Services of Florida (Tampa) 
Board of Directors, Lutheran Immigration and Refugee Services (Baltimore) 
Adjunct Professor - Palm Beach State College 
Successful resettlement of over 200 refugees 
Board of Trustees, International Airstream Club - Region President
​​​​​​​
Palm Beach County Sheriff's Department 
Palm Beach Shores Public Safety 
​​​​​​​
Public Service Award, presented by Jeff Atwater, Florida Senate
Community Leader of the Year (2 times) Northern Palm Beaches Chamber of Commerce 
Distinguished Service Award, Lutheran Services of Florida (Tampa) 
Donald K. Larsen Award, Lutheran Immigration and Refugee Services (Baltimore) 
Walk of Faith Award, Lutheran Immigration and Refugee Services (Baltimore) 
​​​​​​​